Buying Ginseng Bundle, Saving Big - Black Friday Deal (Up to 20% OFF) + Extra 5% OFF + Free Shipping
Quality you can trust – Baumann Wisconsin Ginseng is the largest producer of American ginseng grown in the United States. Our family has been growing ginseng in central Wisconsin, U.S.A., since 1978. We have more than 500 acres of ginseng under cultivation at any given time.
Get the real thing – To verify that your purchase is authentic Baumann Wisconsin-grown American ginseng, simply scan the QR code with your smartphone.
Cultivated with care – Growing ginseng is equal parts skill, hard work, and good fortune. At Baumann Wisconsin Ginseng, we employ decades of experience along with the latest technologies to produce the finest quality ginseng from our rich Wisconsin soils.
Packed with healthy compounds – Our fertile, glaciated soils here in central Wisconsin contain a mineral, nutrient, and moisture balance that creates the ginsenosides (active ingredients) and positive effects on the body most prized by consumers.
Free shipping over $50 - We will cover all your shipping costs when you make a purchase of $50 and more.
Baumann Ginseng Tea Bags are easy to prep
Want to enjoy all the ginseng health benefits without going through the lengthy work of cooking ginseng?

 

Simply making ginseng tea with Baumann Ginseng tea bag, of course, you will still love the authentic taste of American ginseng!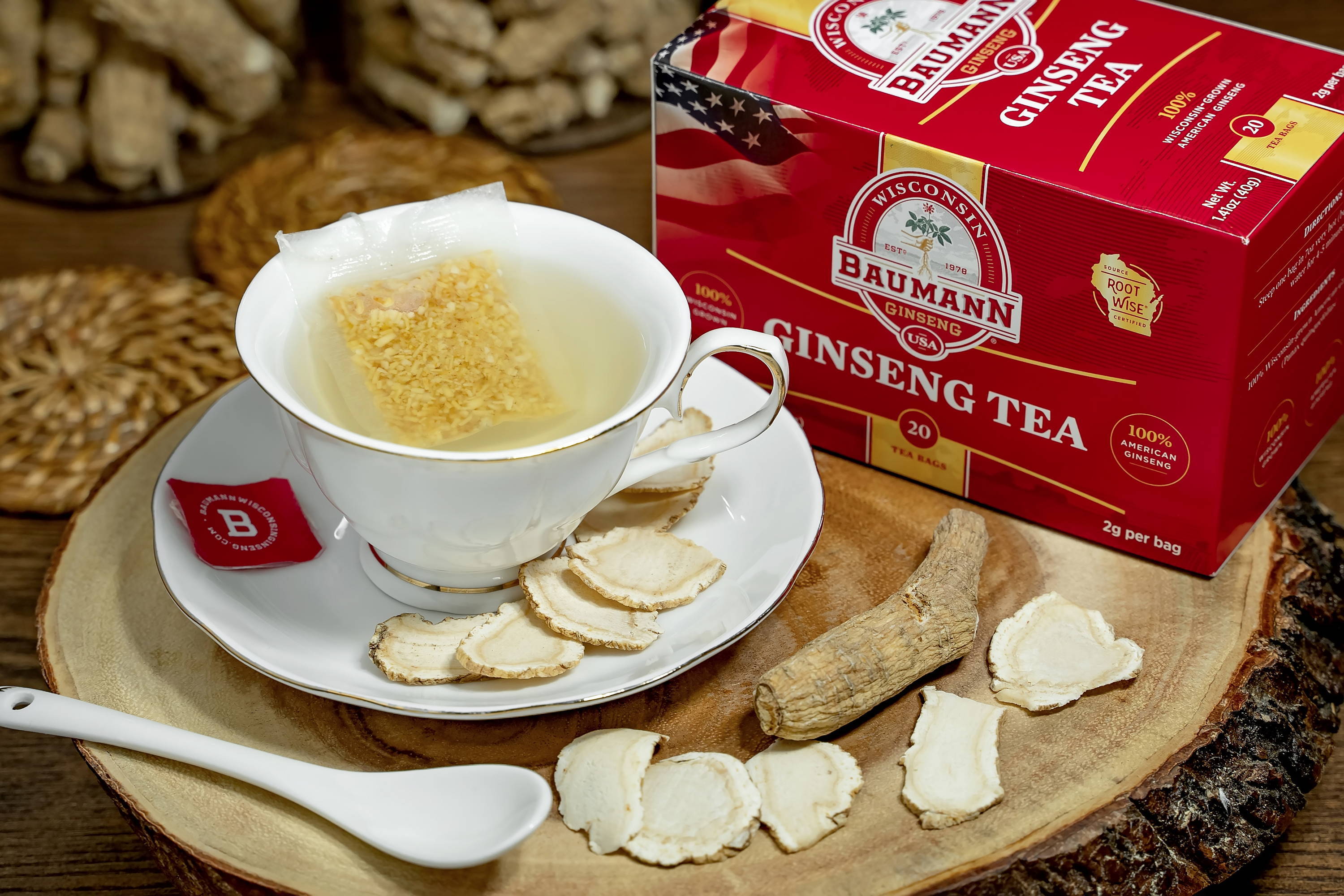 Finest Premium Wisconsin Ginseng Whole Root
Only the finest of premium Wisconsin Ginseng Whole Roots could be Baumann Ginseng Roots.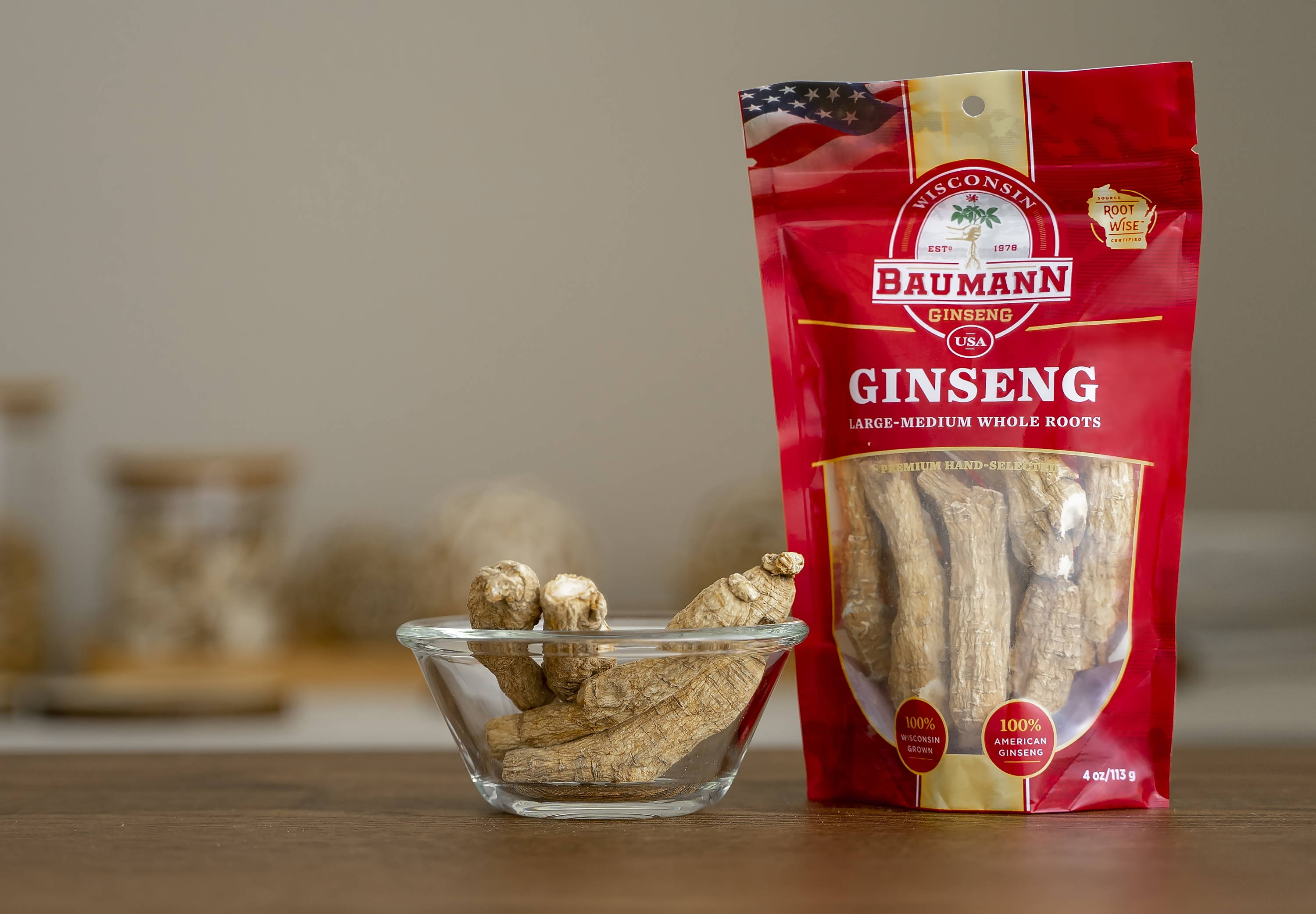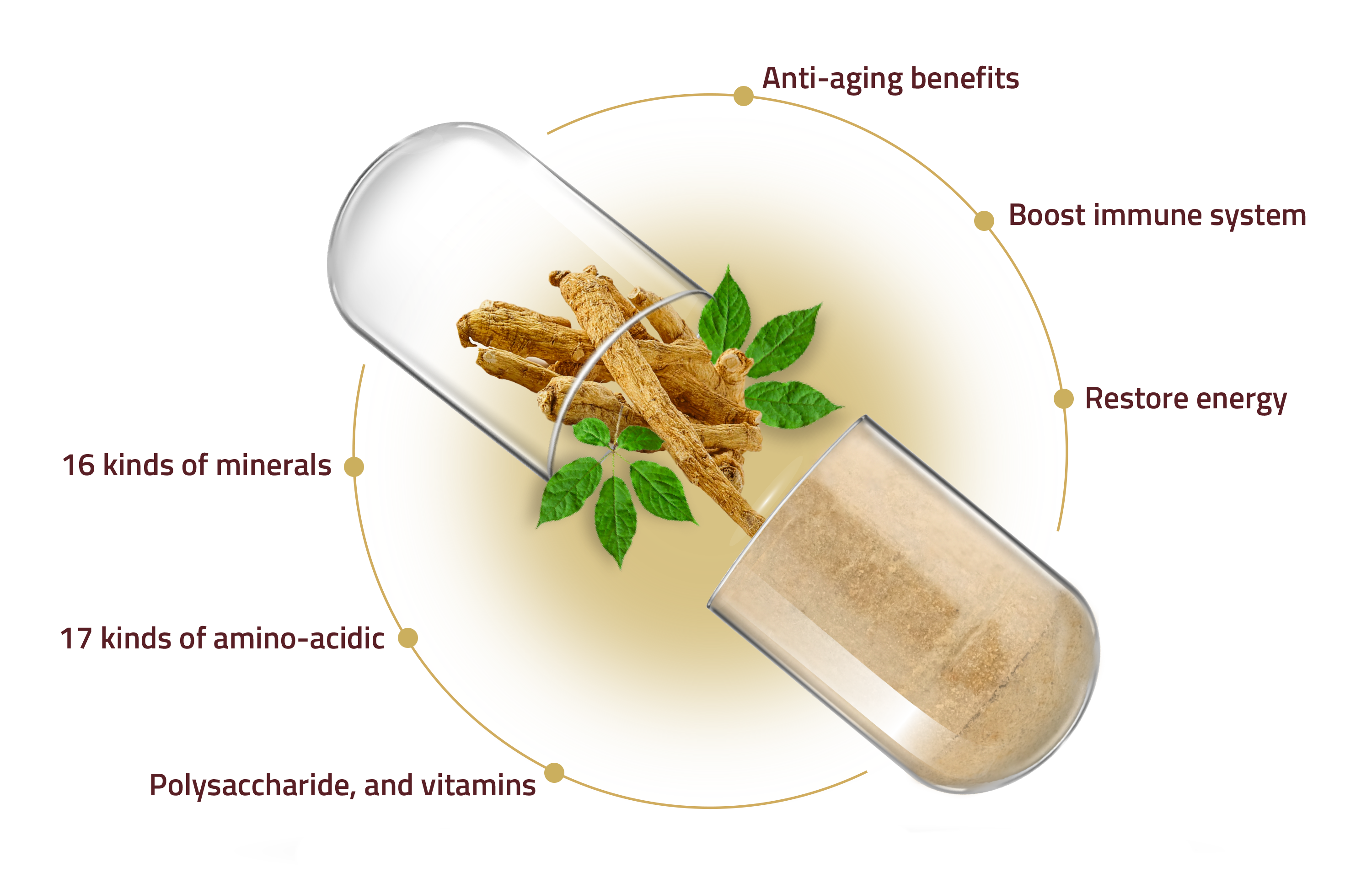 One capsule includes all the benefits of 100% Pure american ginseng
• increase energy level

• anti-aging benefits

• immune system boost

• brain function benefit

• reduction of blood glucose level

 

*Statements regarding dietary supplements have not been evaluated by the FDA and are not intended to diagnose, treat, cure, or prevent any disease or health condition.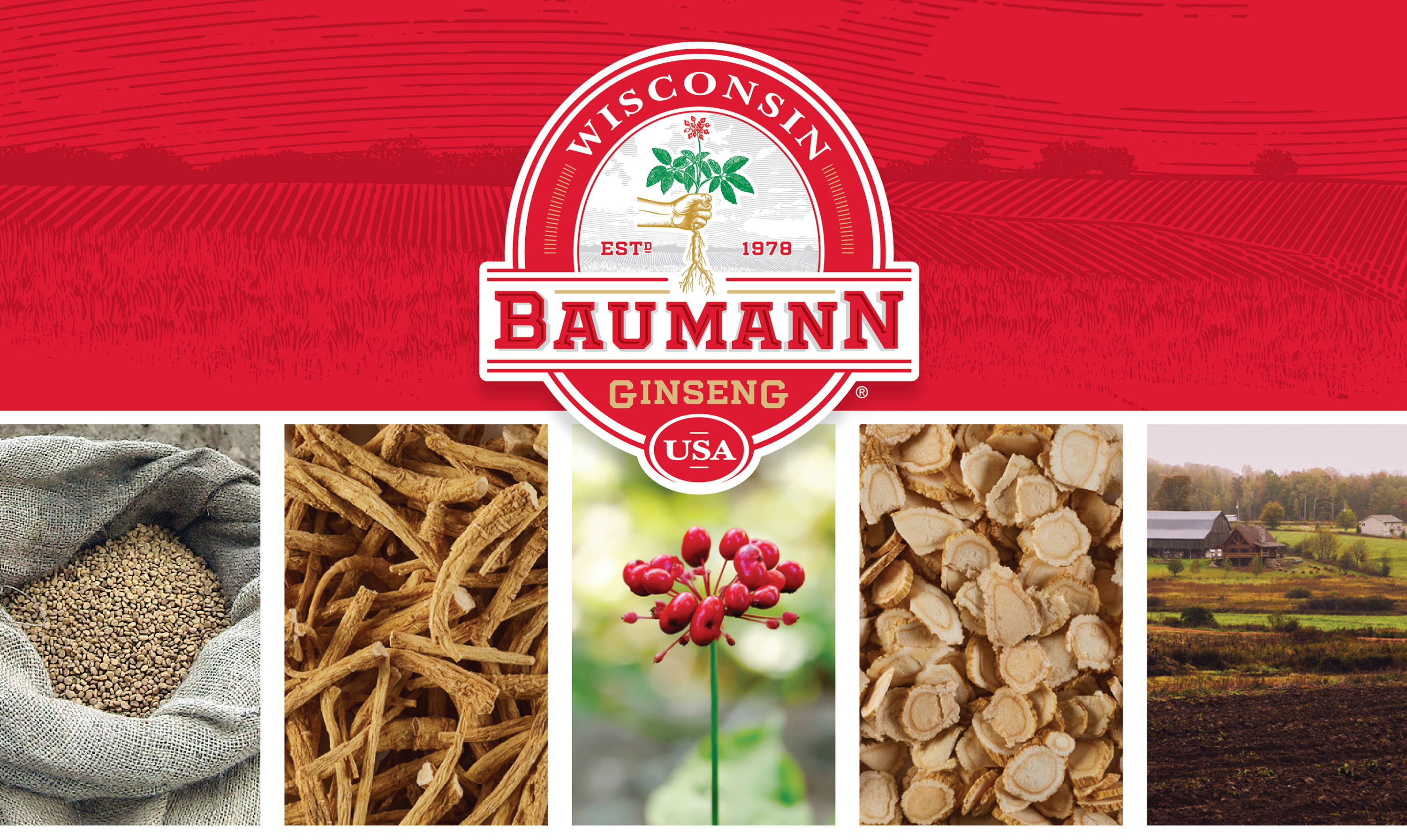 Know your grower,
know your roots.

Since 1978, we've had one mission: to grow and sell only the finest Wisconsin-grown American ginseng. We take great pride in being family farmers, and in being the largest grower of American ginseng in Wisconsin—and the United States.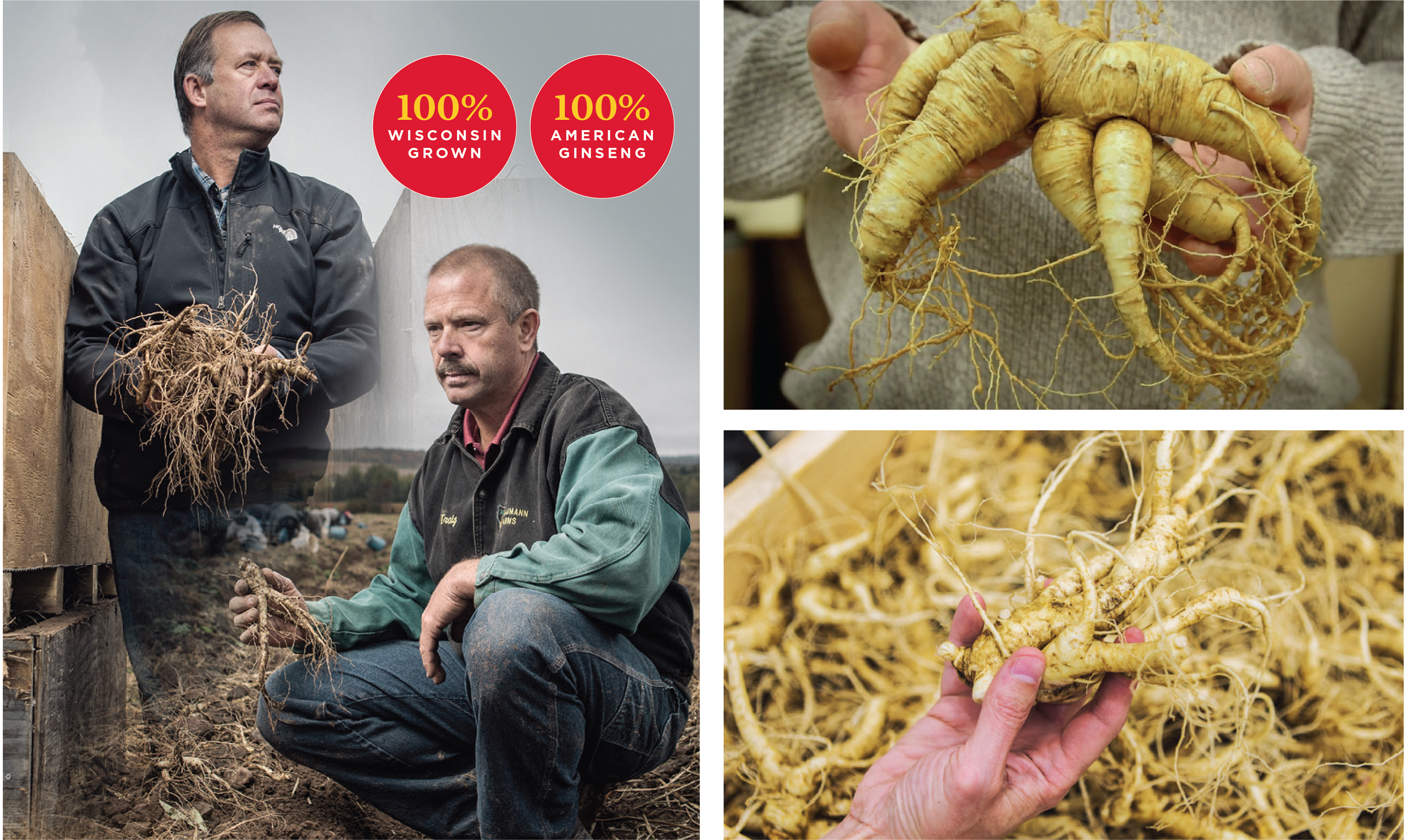 We grow only American ginseng, only in Wisconsin, using custom processes and equipment we have designed and fabricated ourselves. Our 63,000 sq. ft. state-of-the-art processing facility helps ensure we continue to provide our customers with the finest American Wisconsin ginseng available anywhere.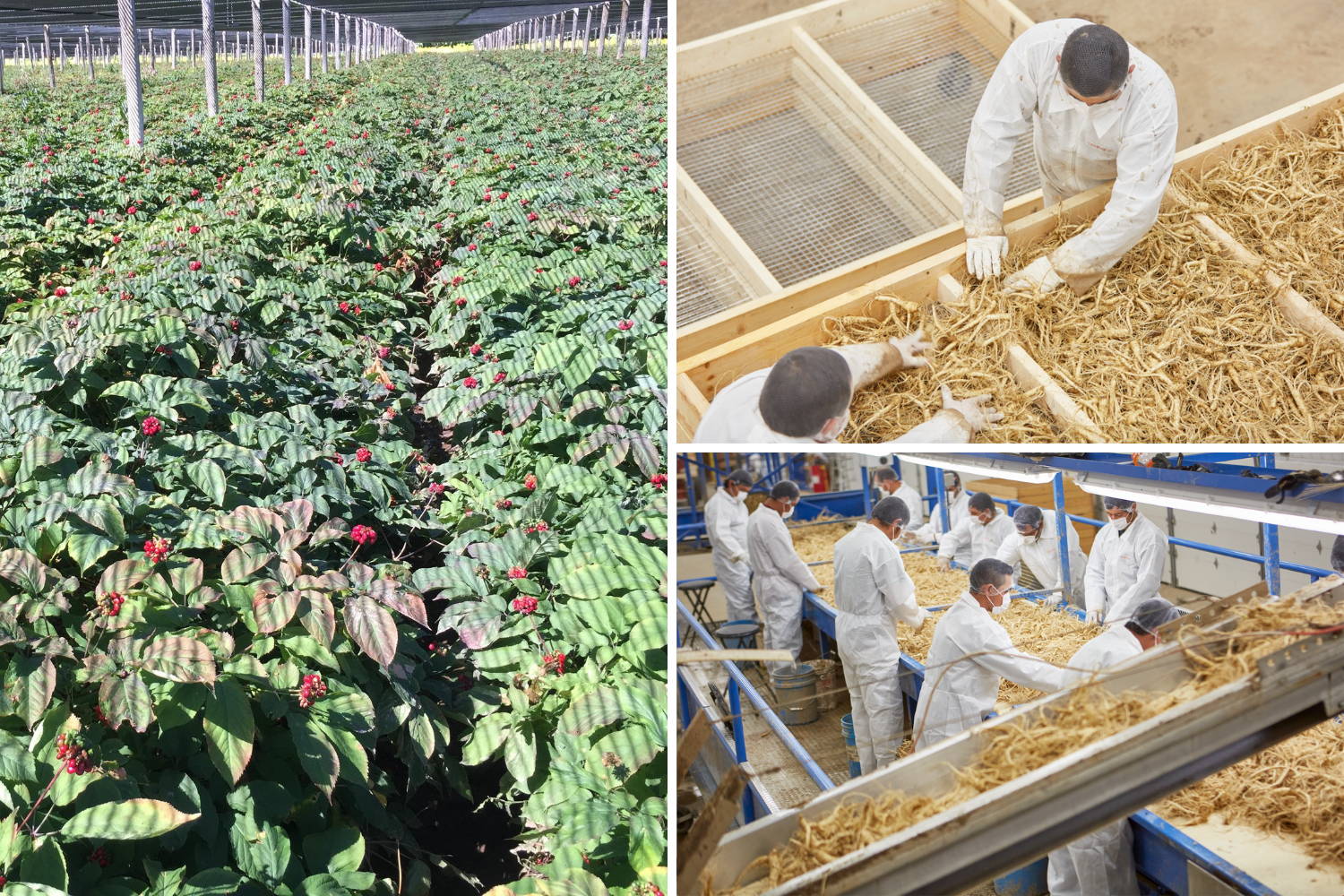 RootWise ensures that your purchase is indeed our authentic Wisconsin-grown ginseng, and not a fraudulent, inferior, or mislabeled product. We want our customers to trust us in providing only authentic, Wisconsin- grown ginseng, so we invested in a sophisticated root tracking system called RootWise. Once you scan it, a notification would prompt and lead you to the browser of authenticity information.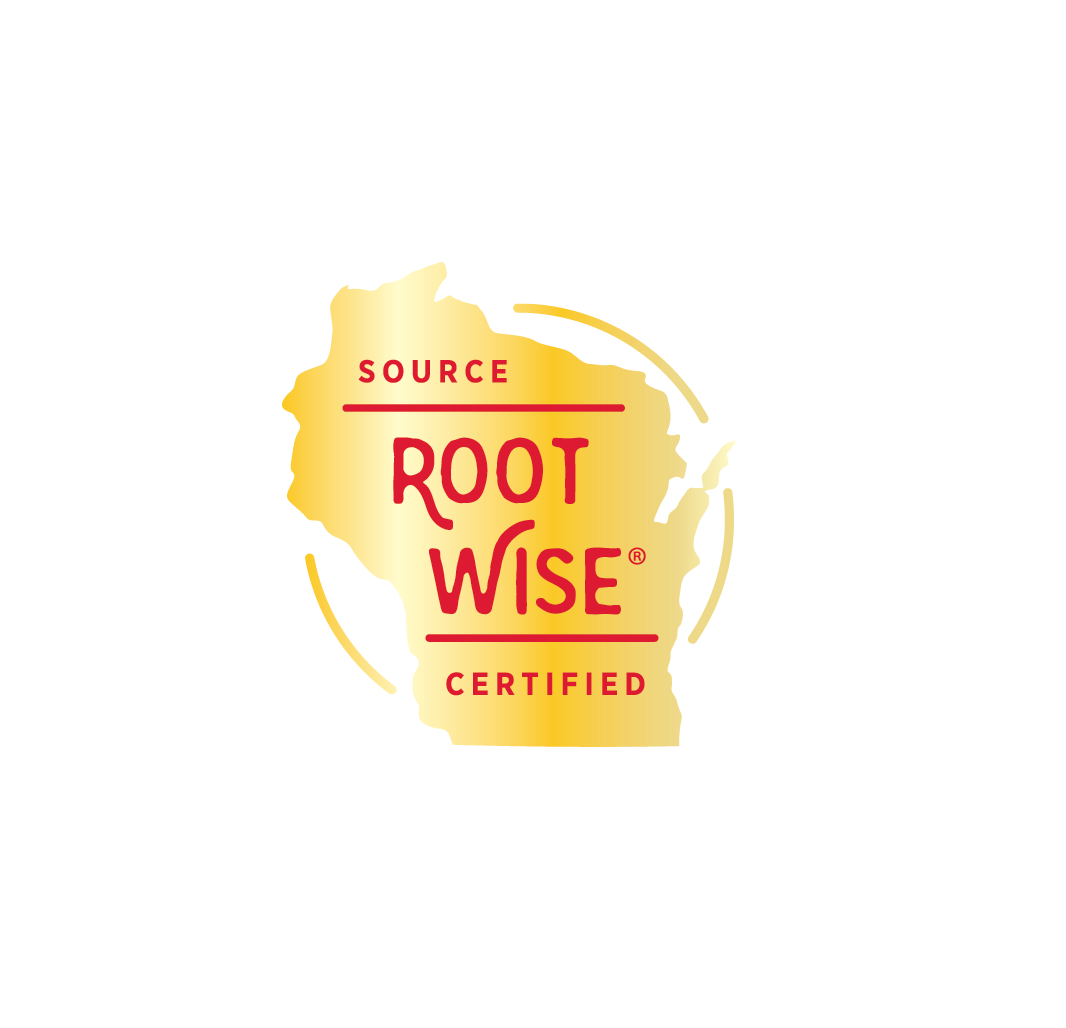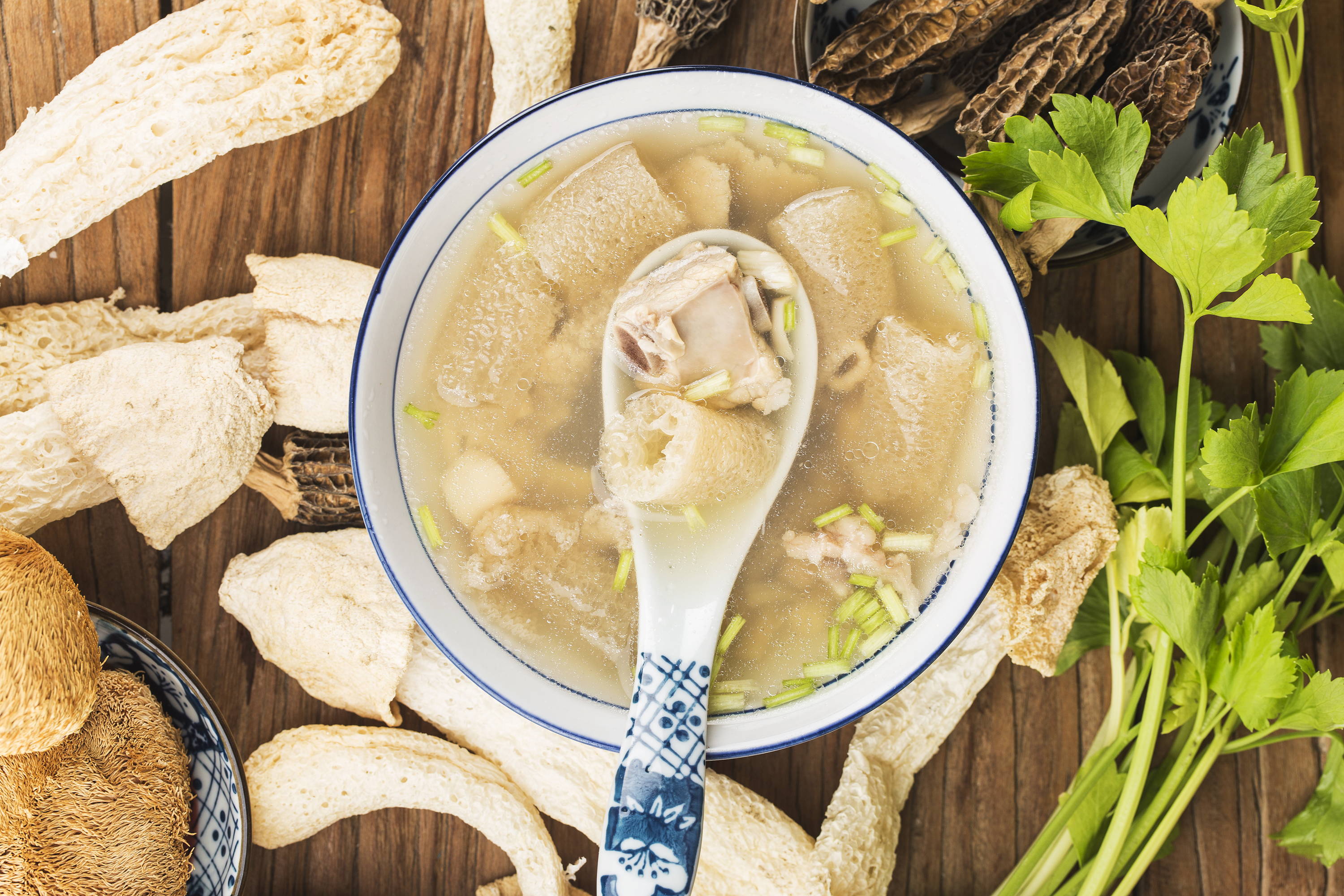 Ingredients 
500 gram pork ribs, cut into 1 inch pieces

 

15 gram America ginseng slices

 

2 tablespoon diced peeled fresh ginger

 

4-5 cups water

 

1/2 teaspoon salt

 

Onion or Chinese parsley
Directions
Blanch the ribs first and wash the ribs with warm water
Boil water. Stir in pork ribs, ginseng and ginger; bring to a boil. Reduce heat; simmer 1 hour. Sprinkle with salt to taste.
Ingredients
One half chicken
40g Lean meat
10 Chinese red dates
10g American ginseng slices
2 ginger slices
1 Tbs. rice wine
Core and dice Chinese red dates. Soak in water.
Soak American ginseng slice in water.
Mince the lean meat and quick boil it with chicken and ginger slice fro 30 seconds.
Put all ingredients in a pottery stew pot and add 1 Tbs. rice wine.
Add 6 ladles of boiling water in the pot and boil it with high heat for 1 minute.
Keep simmering for 2.5 to 3 hours. Remove the grease on the top of soup and add salt to taste.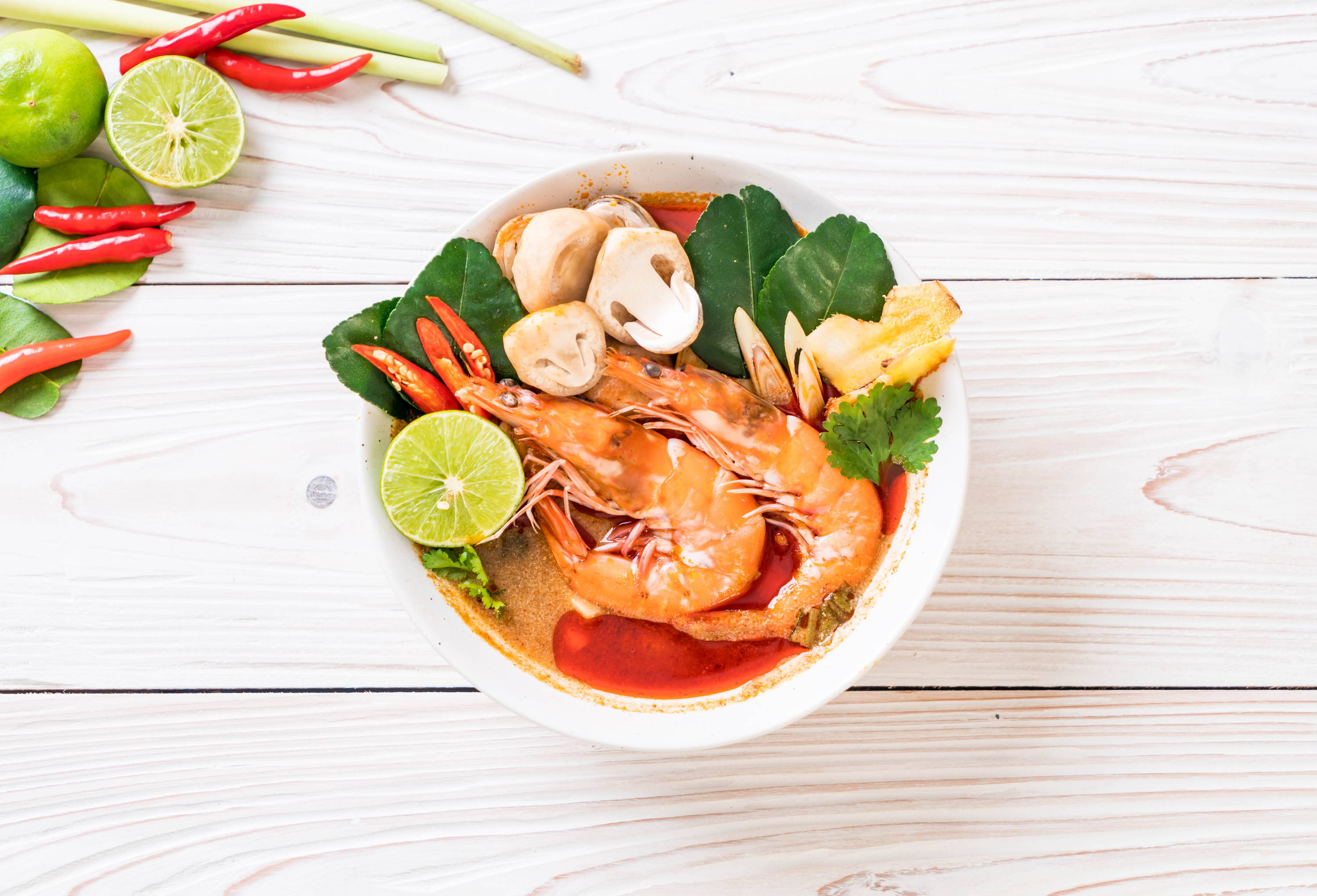 Ingredients
Fresh shrimp (as needed)
Fresh scallops (as needed)
American ginseng (few)
Angelica sinensis (danggui) (few)
Goji berry (few)
Directions
Quick boil shrimp and scallops for 30 seconds.
Steam the ginseng, angelica sinensis and goji berries together and save the liquid.
Cook shrimp and scallops with broth and the ginseng juice. Put some goji berries on the top when served.
Cardioprotection of ginsenoside Rb1 against ischemia/reperfusion injury is associated with mitochondrial permeability transition pore opening inhibition.
Li YH, Li YY, Fan GW, Yu JH, Duan ZZ, Wang LY, Yu B.
Ischemia-reperfusion injury is associated with critical health problems and therapeutic challenges, from heart failure and stroke to systemic inflammation and stomach problems. Rb1, the most abundant ginsenoside in American ginseng, shows clinical promise in reducing I/R or H/R injury.
https://www.ncbi.nlm.nih.gov/pubmed/26740222
Wisconsin Ginseng (Panax quinquefolius) to improve cancer-related fatigue: a randomized, double-blind trial, N07C2.
Barton DL, Liu H, Dakhil SR, Linquist B, Sloan JA, Nichols CR, McGinn TW, Stella PJ, Seeger GR, Sood A, Loprinzi CL.
Promising results in reducing cancer-related fatigue, with minimal side effects, especially in patients actively receiving cancer treatment.
https://www.ncbi.nlm.nih.gov/pubmed/23853057
Therapeutic Potential of Ginsenosides as an Adjuvant Treatment for Diabetes.
Bai L, Gao J, Wei F, Zhao J, Wang D, Wei J.
Paper highlighting the mechanisms underlying the anti-diabetic effects of ginsenosides found in American and other ginsengs.
https://www.ncbi.nlm.nih.gov/pubmed/29765322
Ginsenoside Rb1 rescues anxiety-like responses in a rat model of post-traumatic stress disorder.
Lee B, Sur B, Cho SG, Yeom M, Shim I, Lee H, Hahm DH.
Preliminary study on the effect of Rb1 to reduce anxiety in PTSD individuals.
https://www.ncbi.nlm.nih.gov/pubmed/?term=Ginsenoside+Rb1+rescues+anxiety-like
Ginsenoside Rg1 promotes osteogenic differentiation of rBMSCs and healing of rat tibial fractures through regulation of GR-dependent BMP-2/SMAD signaling.
Gu Y, Zhou J, Wang Q, Fan W, Yin G.
Rg1 promotes osteogenic differentiation and calcification and accelerates fracture healing in rats.
https://www.ncbi.nlm.nih.gov/pubmed/27141994
Legal Disclaimer :
Statements regarding dietary supplements have not been evaluated by the FDA and are not intended to diagnose, treat, cure, or prevent any disease or health condition.
Written by
an anonymous user
on
Customer Reviews
based on reviews
There are no customer reviews yet.
Thank you for submitting your review. Once it is approved, your review will show up in the list of reviews.
Submitting your review failed. Please try again.