QUALITY YOU CAN TRUST - Farmer-grown, our health tea provides only the best quality. Established in 1978, this family-owned company has grown to be the largest ginseng plantation farm in the US.
GET THE REAL THING - We have a tracking system to make sure that you are purchasing only authentic ginseng tea bags. Each product comes with a QR code that you can scan using your smartphone.
CULTIVATED WITH CARE - To ensure our roots access all available minerals and nutrients in our soils, we only grow one crop on any plot of land. You get nothing but the best ginseng Wisconsin tea!
PACKED WITH HEALTHY COMPOUNDS - A highly prized strain of the root, Wisconsin-grown ginseng has a high concentration of ginsenosides, a potent antioxidant that helps maintain the health of cells.
FREE SHIPPING OVER $50 - We will cover all your shipping costs when you make a purchase of $50 and more.
Supplement Facts
Each capsule contains 100% pure American Ginseng
Directions: Take 2 capsules with water twice a day.
Amount Per Serving (% Daily Value*)
Wisconsin Ginseng Root Powder 800 mg**(Panax quinquefolius)
**Daily Value not established
Other Ingredients: Capsule (Gelatin, Purifled water, Glycerin)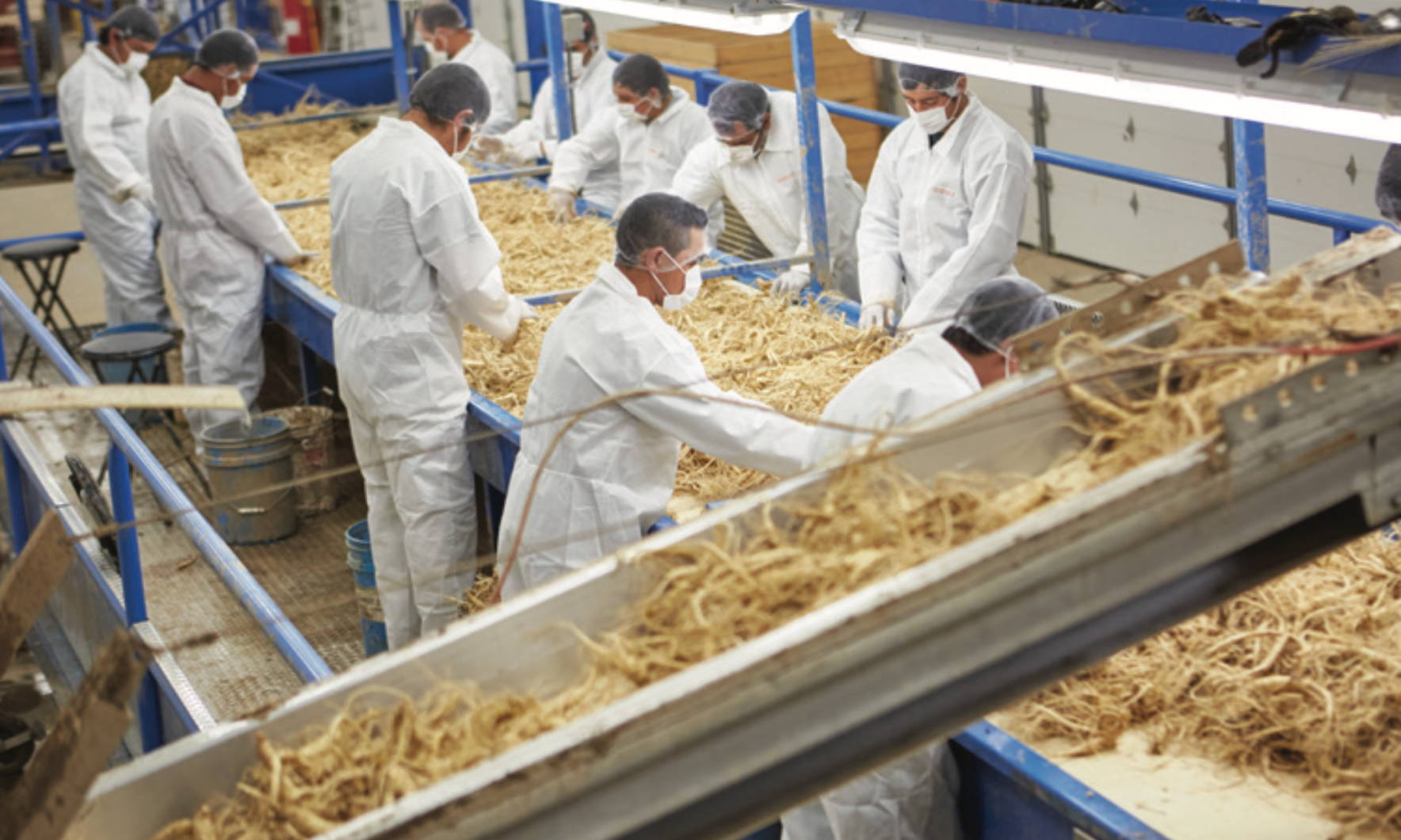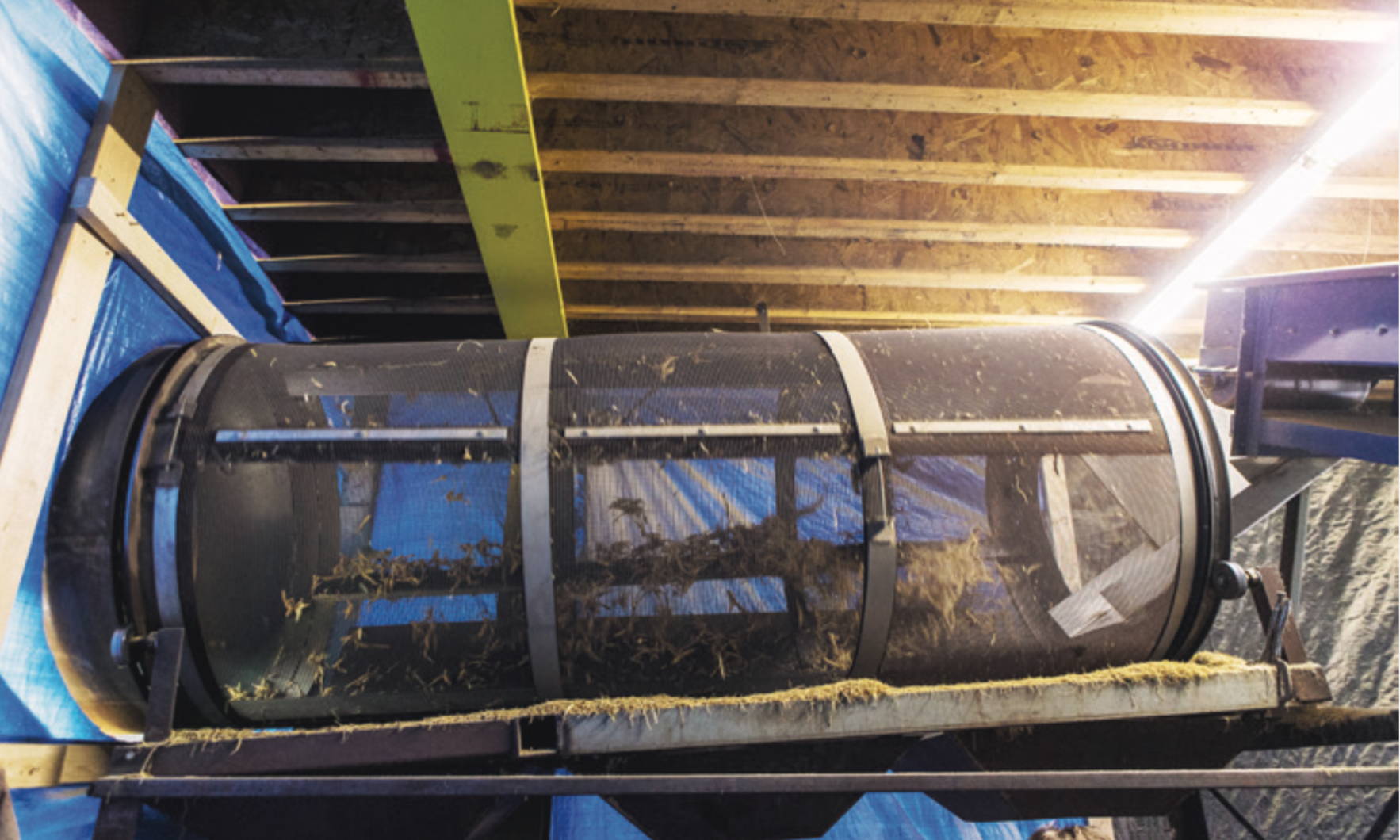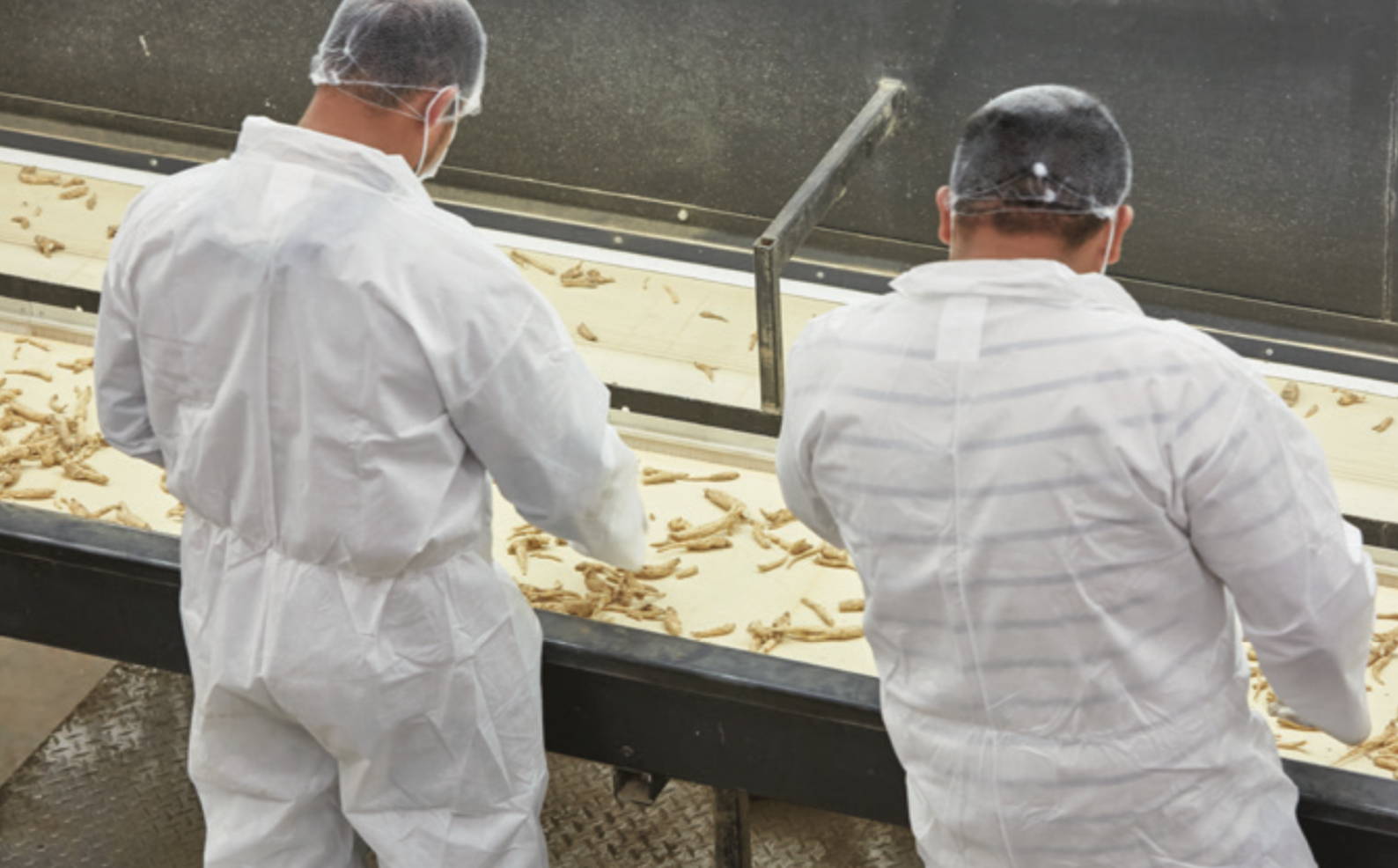 We only grow American Ginseng, only in Wisconsin. We made and assembled a full set of processing equipment by ourselves.
We have built advanced Citigroup facilities, about 5825 sqaure meters(63000 sq.ft.), to ensure that we can continue to provide high-quality American Ginseng to customers all over the world.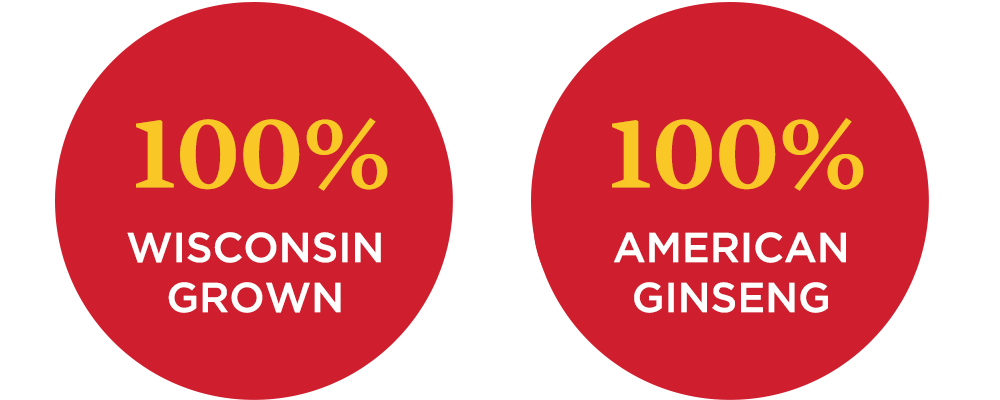 American ginseng from Baumann Wisconsin Ginseng is available in capsules, tea, sliced root and whole root in several sizes and grades, including ginseng gift boxes. For more than 40 years, the Baumann family has been at the forefront of American ginseng farming in central Wisconsin, U.S.A.
American ginseng (Panax quinquefolius) holds an important place in traditional Chinese medicine (TCM). Referred to as an adaptogen, a natural substance that helps the body adapt to mental and physical stresses, American ginseng's cooling and calming properties are highly valued in a fast-paced, overly-stimulated world.
Considered a "cold" medicine in China, American ginseng is used as an immune strengthener for people who are stressed and for other "hot" conditions such as high blood pressure or lung ailments. Western studies have confirmed its measurable effects on a number of ailments, from warding off the common cold, to reducing blood sugar in diabetics, to relieving fatigue in patients undergoing chemotherapy.
Wisconsin-grown American ginseng is perhaps the most highly prized and valuable of all strains of the root. Our four-season climate, rolling terrain and mineral-rich, glaciated soil produce uniquely flavored ginseng packed with ginsenosides, the active ingredient in ginseng. At Baumann Wisconsin Ginseng, we only grow one crop of ginseng on any plot of land to ensure our roots access all the minerals and nutrients our amazing central Wisconsin soils have to offer.
Cardioprotection of ginsenoside Rb1 against ischemia/reperfusion injury is associated with mitochondrial permeability transition pore opening inhibition.
Li YH, Li YY, Fan GW, Yu JH, Duan ZZ, Wang LY, Yu B.
Ischemia-reperfusion injury is associated with critical health problems and therapeutic challenges, from heart failure and stroke to systemic inflammation and stomach problems. Rb1, the most abundant ginsenoside in American ginseng, shows clinical promise in reducing I/R or H/R injury.
https://www.ncbi.nlm.nih.gov/pubmed/26740222
Wisconsin Ginseng (Panax quinquefolius) to improve cancer-related fatigue: a randomized, double-blind trial, N07C2.
Barton DL, Liu H, Dakhil SR, Linquist B, Sloan JA, Nichols CR, McGinn TW, Stella PJ, Seeger GR, Sood A, Loprinzi CL.
Promising results in reducing cancer-related fatigue, with minimal side effects, especially in patients actively receiving cancer treatment.
https://www.ncbi.nlm.nih.gov/pubmed/23853057
Therapeutic Potential of Ginsenosides as an Adjuvant Treatment for Diabetes.
Bai L, Gao J, Wei F, Zhao J, Wang D, Wei J.
Paper highlighting the mechanisms underlying the anti-diabetic effects of ginsenosides found in American and other ginsengs.
https://www.ncbi.nlm.nih.gov/pubmed/29765322
Ginsenoside Rb1 rescues anxiety-like responses in a rat model of post-traumatic stress disorder.
Lee B, Sur B, Cho SG, Yeom M, Shim I, Lee H, Hahm DH.
Preliminary study on the effect of Rb1 to reduce anxiety in PTSD individuals.
https://www.ncbi.nlm.nih.gov/pubmed/?term=Ginsenoside+Rb1+rescues+anxiety-like
Ginsenoside Rg1 promotes osteogenic differentiation of rBMSCs and healing of rat tibial fractures through regulation of GR-dependent BMP-2/SMAD signaling.
Gu Y, Zhou J, Wang Q, Fan W, Yin G.
Rg1 promotes osteogenic differentiation and calcification and accelerates fracture healing in rats.
Written by
an anonymous user
on
Customer Reviews
based on reviews
There are no customer reviews yet.
Thank you for submitting your review. Once it is approved, your review will show up in the list of reviews.
Submitting your review failed. Please try again.